Monsanto Winter Offensive Strikes India, China and Russia
Monsanto is currently on a well hidden worldwide winter offensive with their main targets including India, China and Russia, as they aim to open up new money spinning frontiers.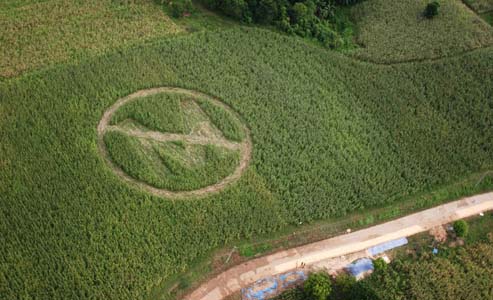 China: Monsanto CEO Makes Emergency Visit (Sustainable Pulse Exclusive)
According to Sustainable Pulse sources in China, Monsanto's CEO Hugh Grant held high level meetings with the Chinese Ministry of Agriculture, Ministry of Science and Technology, and Ministry of Commerce in the week before Christmas.
These meetings allegedly involved discussions, which aimed to alleviate the current panic amongst some of Monsanto's main supporters in the US, who are worried that some Monsanto strains of corn will soon be refused by China, alongside the 545,000 metric tons of U.S. corn that have been refused so far this year in cargoes that contained Syngenta's MIR162 strain.
1FELnJzBmDFcBkkzzPBj5JfLVdYGYD5LLy
If you enjoy reading the information we bring you, please consider donating to WTF News via Bitcoin. Any donations are appreciated and go directly to expanding our capabilities.