Destitute Chilean Farmer Defeats Monsanto in Landmark Legal Victory
A landless Chilean farmer has won a landmark lawsuit against Monsanto and thus exposed the dangers posed by the transnational corporation to the whole country.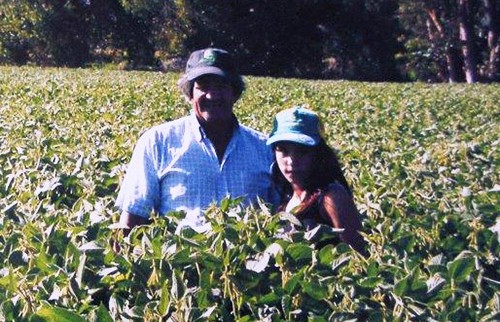 José Pizarro Montoya, a 38-year-old landless farmer from Melipilla (Santiago, Chile), and ex GMO producer (season 2009-2010) is the first and perhaps the only Latin American who has won a lawsuit against Monsanto/ANASAC for breach of contract.
Chilean farmer wins lawsuit against Monsanto and exposes the company at Chilean Government's GMO seminar
By Lucía Sepúlveda Ruiz
Lucía Sepúlveda Ruiz: periodismo sanador, January 22 2014
periodismosanador.blogspot.com/2014/01/agricultor-chileno-gano-demanda.html
Translation: Ignacia Guzmán Zuloaga
Slightly edited by GMWatch
He tried and failed to break the news at a GMO Seminar which took place on January 22 and was organized by Chilean Agriculture Secretary, Luis Mayol. There, international and national speakers preached about the goodness of GMO crops. Pizarro only wanted to speak out to the audience and share that he did not recommend any farmer to work for Monsanto growing GMO seeds for export, because they could end up ruined as he did, besides damaging the soil.
In Chile there are approximately 30,000 hectares of GMO maize, soy and canola grown for export, marketed by transnational biotech corporations such as Monsanto, Pioneer and its Chilean partners, gathered under ANPROS, Asociación Nacional de Productores de Semillas (National Association of Seed Producers).
1CfebK5Mz5Z1L8CGcmUneDJfkeLixnSVd4
If you enjoy reading the information we bring you, please consider donating to WTF News via Bitcoin. Any donations are appreciated and go directly to expanding our capabilities.