FOIA Request Reveals NIST Control of 1,000 Hours of 9/11 WTC Phone and Radio Recordings
FOIA records obtained from the National Institute of Standards and Technology (NIST) pursuant to a request for internal NIST correspondence during their investigation of the World Trade Center (WTC) building destructions, reveal NIST's control of 1,000 hours of telephone and radio recordings captured as the events of September 11, 2001 unfolded at the WTC. These recordings include those of police, fire, operations, WTC maintenance and WTC security personnel.
Subsequent FOIA requests and administrative appeals for these records have been ignored by NIST.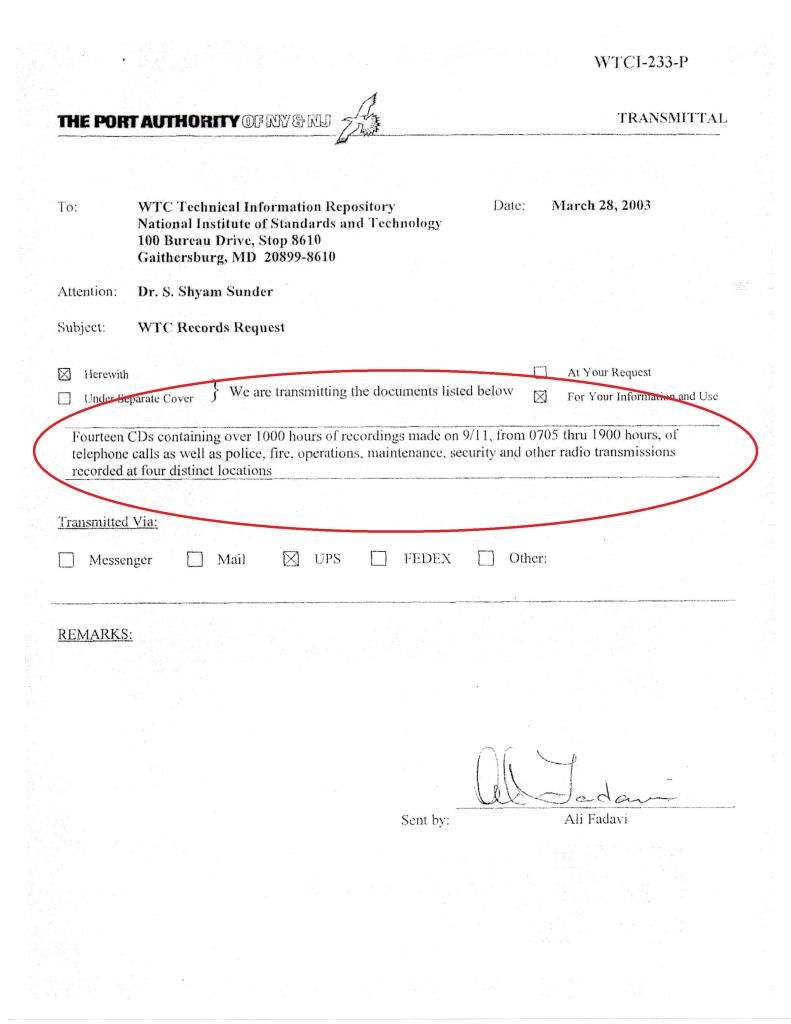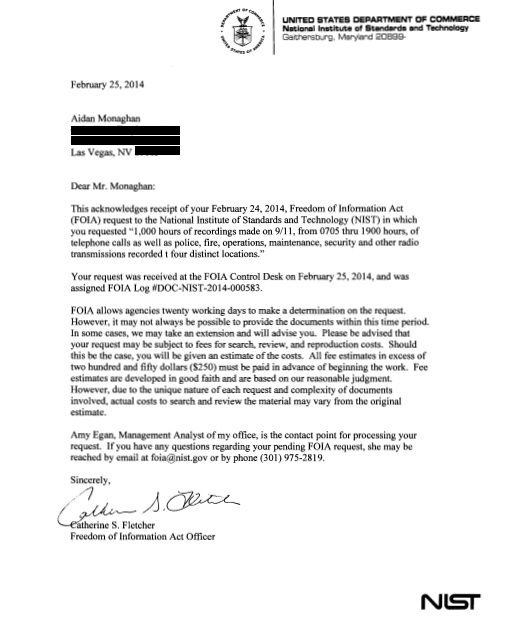 15fQbxnuiaHMzxp61dbcgEeZQHFhpftRwK
If you enjoy reading the information we bring you, please consider donating to WTF News via Bitcoin. Any donations are appreciated and go directly to expanding our capabilities.